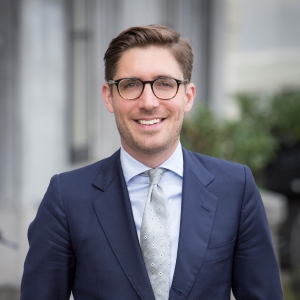 Rik Torn
Employment Law
About Rik Torn
Rik has been an attorney at law since 2008. After working with De Brauw Blackstone Westbroek and a smaller specialised firm, Rik set up Torn Advocatuur in 2014. Rik has specialised in employment law.

Employment law
Within the employment law practice – besides the law on redundancy and dismissals – Rik deals with employment conditions, occupational disability and employer liability, among other things. His particular focus is on the law governing employee participation and works council. Rik also assists frequently with reorganisations. Rik acts for a wide variety of clients from major companies and institutions to private individual clients.

General practice
Besides the areas of law described above Rik regularly advises and acts in proceedings relating to general contractual disputes and cases involving liability claims.

Education
Rik studied in Groningen. Besides studying law – in which he graduated cum laude in 2007 - Rik has a Masters degree in philosophy. In 2013 Rik completed a postgraduate specialist diploma in Employment Law at the Grotius Academie (also with the distinction cum laude).

Supplementary activities and membership of organisations
Rik is a member of a variety of specialist associations, such as the Vereniging voor ArbeidsrechtAdvocaten Nederland – VAAN – ( Netherlands Association of Employment law Advocates) and the Vereniging voor Gezondheidsrecht – VGR - (Healthcare law Association). Besides his work as an Advocate Rik is a member of the City Council of Amsterdam.